DIRECTORS & KEYNOTE SPEAKER
Khurshid R. Ghani, M.B., B.Ch., MS
Course Director
Associate Professor of Urology
Director, Michigan Urological
Surgery Improvement Collateral
University of Michigan
Biography
After receiving his medical degree from the University of Leeds, Dr. Ghani trained in urology in Edinburgh and London. He also has a Master of Surgery thesis from the University of London for research on percutaneous renal stone surgery. Following completion of his sub-specialist training in endourology and stone disease at Guys Hospital, London, he undertook a minimally invasive urologic surgery fellowship at Henry Ford Hospital, Detroit. He joined the University of Michigan faculty in 2013, and oversees the Endourology program at the Ann Arbor VA. Dr. Ghani has authored over 100 peer-reviewed publications and is the editor of Endourology: A Practical Handbook. He is the Course Director of the "Developments in Ureteroscopic Stone Treatment (DUST)" course, which focuses on the Dusting technique for laser stone surgery. Dr. Ghani is also the Co-Director of the Michigan Urological Surgery Improvement Collaborative, statewide consortium of over 40 urology practices focused at improving urological care in the state of Michigan.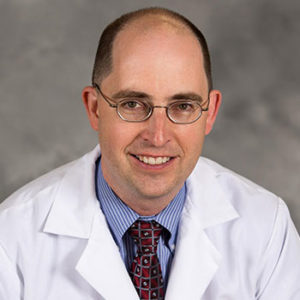 William W. Roberts, M.D.
Course Co-Director
Professor of Urology
Chief, Division of Endourology
University of Michigan
Biography
Dr. William W. Roberts is a Professor of Urology and Biomedical Engineering at the University of Michigan. He earned a B.S. in Physics from the Massachusetts Institute of Technology in 1992, an M.D. from Johns Hopkins University School of Medicine in 1997, and pursued urology training at the Brady Urological Institute at the Johns Hopkins Hospital. In 2004, he joined the faculty at the University of Michigan, and is now Director of the Division of Endourology. His clinical practice is focused on endourology and stone disease. Dr. Roberts' research interests include the exploration and translation of histotripsy, a noninvasive, nonthermal, focused ultrasound technology for tissue homogenization that was developed at the University of Michigan. He maintains strong collaborations with colleagues in the Department of Biomedical Engineering to support these efforts. This group was recently awarded the Kennedy Team Excellence Award from the College of Engineering. Dr. Roberts has presented his work at numerous international, national, and regional meetings and has authored over 100 peer-reviewed publications. His research contributions have also been recognized in the form of grants and awards from the National Institutes of Health, American Urological Association, The Engineering and Urology Society, Coulter Foundation, and the Kidney and Urology Foundation of America. He was the 2014 recipient of the prestigious AUA Gold Cystoscope Award.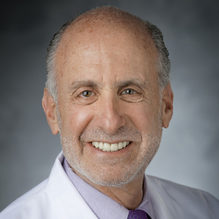 Glenn M. Preminger, MD
Keynote Speaker
James F. Glenn Professor of Urology
Chief, Division of Urological Surgery
Duke University Medical Center
Biography
Dr. Preminger's clinical interests include the minimally invasive management of urinary tract stones, including shock wave lithotripsy, percutaneous, and ureteroscopic stone removal. He completed his training at the University of North Carolina in 1983 and was an American Urological Association Scholar (1983-1985) in the Division of Mineral Metabolism at the University of Texas Southwestern Medical Center, Dallas. In 1993, Dr. Preminger returned to North Carolina as professor of urological surgery and director of the Duke Comprehensive Kidney Stone Center.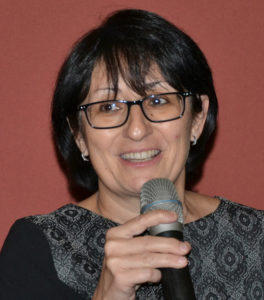 Cecilia Cracco, MD, PhD
Ospedale Cottolengo
Department of Urology
Turino, Italy
Biography
Dr. Cracco worked in the Department of Urology at Hospital of Savigliano (Cuneo, Italy) for two years before moving to the Department of Urology of the University Hospital of Orbassano (Torino, Italy) with professor R. M. Scarpa for ten years. For the last three years, she has been in an academic position as researcher in Urology. She has worked in the Department of Urology of the Cottolengo Hospital of Torino (Italy) with Dr. C. M. Scoffone since 2011. Dr. Cracco has experience in the endourologic field, has taught urology residents, given presentations at a number of conferences, and has written a variety of national and international publications and invited book chapters. She is a member of the Italian Society of Urology, has received research grants, and participated in various clinical research protocols in GCP. She has been collaborating for years with Dr. C. M. Scoffone on the topic of ECIRS (also editing a Springer book on this topic), contributing to its diffusion, standardization and popularization, and has worked with him to organize advanced courses in Endourology.