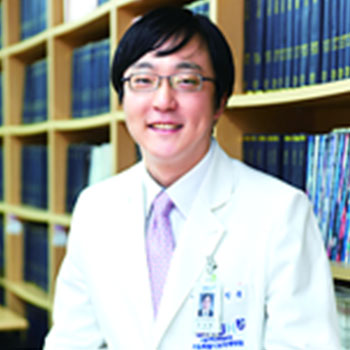 Dr. Sung Yong Cho is a surgical urologist who specialized in diagnosing and treating people with kidney stones, benign prostate hyperplasia, and neurourology. Dr. Cho has a rich experience in Endo-urology and prostate related treatment and surgeries.
Dr. Cho's initial training of urology residency and fellowship was at the Seoul National University Hospital in Korea. After his fellowship, he joined the Seoul National University Boramae Medical Center as a full-time faculty in 2011.
Currently, Dr. Cho is the head of the Stone-Endourology Center in SMG-SNU Boramae Medical Center which was the first Kidney Stone specialized public center in Korea. He is also taking care of Fluoroscopic Urodynamic Suite, Shock Wave Lithotripter Unit, Flexible Ureteroscopy Unit, Percutaneous Nephrolithotomy Unit, and laser enucleation of benign prostate hyperplasia Unit.
In Korea, Dr. Cho has performed the highest number of flexible ureteroscopy cases (RIRS), leading Supine and Miniaturized Percutaneous Nephrolothotomy (PCN), Endoscopic Combined IntraRenal surgery (ECIRS) cases and proved outstanding performance in treating sophisticated neurourological problems. Dr. Cho believes that a surgeon can serve patients better and can reach the ultimate outcome of a high quality of life with advanced surgical techniques and extensive experiences.
Dr. Cho is also active in training and education in both local and international societies to share his experience and make the endeavor to guide others to perform advanced stone and prostate surgeries. He is the Korean representative of the Asian Guidelines of Urolithiasis Panels.